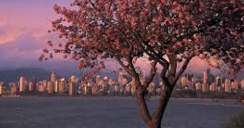 You know its spring in Vancouver when the cherry blossoms are blooming. It is hard to believe that spring is already here.
AFP Vancouver has hosted 3 events so far this year covering such topics as Data Storage in the Cloud, Bitcoin and the Blockchain, and most recently, the Spring Canadian Economic Update. We hope our members and guests have enjoyed the program so far this year. We have more great sessions coming up on How to use Social Media to build your Business Brand in April and always a relevant subject in May around Mitigating Fraud and Cybersecurity. Both events are available for registration now under the Events tab of our website.
Our AGM is coming up on May 11th and is open to all members to attend. We encourage those that haven't renewed their membership yet, please do so. We also invite new members at any time to join us.
We look forward to seeing you soon.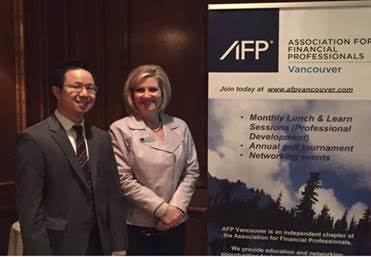 Spring Economic Update – March 22, 2016
Bryan Yu, Senior Economist, Central 1 Credit Union
Paula Merrier, President, AFP Vancouver